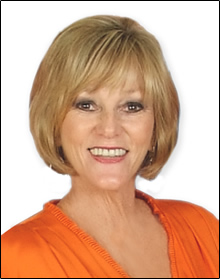 Debbie Carney - Director, Choreographer
Debbie founded Debbie's School of Dance in 1983, and has taught recreational and competitive dancers for the past thirty one years. The studio has won many regional and national awards. She believes the dance educators' role is not only to teach the newest steps and the correct technique but to instill self esteem, confidence, and life lessons that will influence the students to become the best they can be. Miss Debbie has been married for 32 years and has two children. She was chosen as "Tremaine Dance Convention National Teacher of the Year" for 2010 - 2011.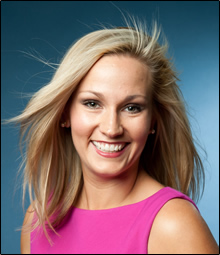 Rebecca Carney Miller - Assistant Director, Choreographer

Rebecca Carney Miller trained at her mother's dance studio, Debbie's School of Dance, in Mobile, AL. Dancing competitively lead her to winning numerous scholarships that allowed her to further her training at The Edge Performing Arts Center, The Millennium Dance Center, Debbie Reynolds Performing Arts Center in Los Angeles, CA, The Joffrey Ballet and Broadway Dance Center in New York, NY. She was Mobile County's Junior Miss in 2003 and First Runner up to Alabama's Junior Miss, where she won the overall fitness award, overall self expression, and a talent preliminary. Rebecca was Tremaine's Senior Female Dancer of the Year for 2003-2004. She was a runner up in the Company Dance National Finals where she was featured on ESPN with Paula Abdul. Rebecca was a Tremaine Performance Company Member and on staff as Joe Tremaine's dance assistant. In the summer of 2005 she performed at the World Jazz Congress in Chicago. Rebecca was also a dancer in the Disney Movie of the Week "Stuck in the Suburbs," which aired on the Disney Channel. She was featured on the cover of the Company Dance National brochure as well as the Tremaine Dance Convention National brochure. Currently Rebecca is the choreographer for the Distinguished Young Women of Alabama Program. Rebecca is a graduate of the University of Alabama with a degree in Marketing and a minor in Dance. She is currently a pharmaceutical sales representative for Procter and Gamble. Rebecca and husband Matt welcomed a baby boy, Matthew Cade Miller, on February 23, 2011. She also welcomed a baby girl Adelynn Montgomery Miller, on November 26, 2014. Rebecca, Matt and Cade currently reside in Fairhope, AL.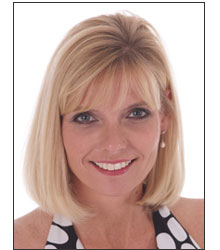 Ashley Walker - Instructor
Ashley has been teaching dance for sixteen years. She has a Bachelor's degree in Health Education from the University of South Alabama and is an early childhood children's minister at Christ United Methodist Church. She has been married for nine years and has two daughters that dance at Debbie's School of Dance.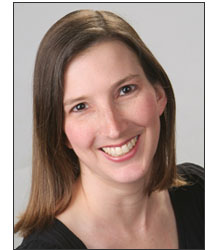 Erin Edmonds - Business Manager

Everybody loves Miss Erin! She was a student at the studio for fifteen years and has been our Business Manager since she started college. Erin is the champion of keeping everyone and everything in line; the studio just does not work without her! Erin has a Bachelor's of Science degree in General Management from the University of South Alabama and is married with three children.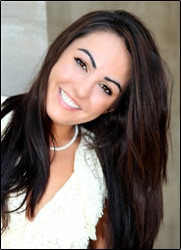 Caroline Tison - Competition Director, Choreographer

Caroline has grown up dancing in the Mobile area since the age of 4. She has trained with professional teachers and studios across the country. These include the American Ballet Theatre and Joffrey Ballet summer intensives in New York City and the Millennium Dance Complex and Edge Performing Arts Center in Los Angeles. She has received scholarships to studios such as Joffrey Ballet, Edge Performing Arts Center, and Debbie Reynolds Dance Studio. She has also received numerous dance convention scholarships at both the regional and national levels. She has been awarded regional dance convention titles and competed for national convention titles as well. Caroline has been seen on the sidelines at Jordan-Hare stadium as a member of Auburn University's Tiger Paws Dance Team from 2003-2007. As part of the Tiger Paws she performed at football and basketball games, pep rallies, and various other campus and sporting events. As a team member, she has competed at the Universal Dance Association college dance team national finals in Orlando, FL. She holds a degree in Accounting from Auburn University. In 2007-2008, Caroline was a part of the Tremaine Dance Convention National Performance Company Assistant Program. Recently, the Debbie's School of Dance competition team was awarded the title "Junior National Best Showmanship" for their musical theatre production entitled "Money" at Tremaine Dance Convention National Finals 2012, choreographed by Caroline. In August 2012, Caroline will travel to Auburn University to choreograph pep rally routines for the Tiger Paws Dance Team. In addition to the classes she teaches at Debbie's School of Dance, Caroline also teaches jazz classes at Mobile Ballet Eastern Shore studio in Daphne.
Leila Cruthirds - Instructor

Leila grew up dancing in Mobile, performing with several schools in the area. She was a member of Carol Graham Dance Center's competition company and performed with them for 6 years winning multiple awards on the local and national level. She also performed with Parapluie Dance Company. In college, she studied Ballet as a member of Loyola Ballet and performed with them for 3 years. While at Loyola New Orleans, she was also a member of the Loyola Dance Team. Upon graduation, Leila returned home to Mobile and began teaching at Carol Graham Dance Center. There she taught Ballet, Jazz, Tap, and Lyrical for 19 years. Leila currently teaches Tap and Jazz at Mobile Ballet and Ballet, Tap, and Tumbling at Debbie's School of Dance. In addition to teaching, she has choreographed and performed in many Mardi Gras tableaux as well as McGill-Toolen's fundraiser "Dancing With the Stars".
Meghan Sanett - Guest Choreographer
As one of the original Tremaine Performance Company members, Meghan has worked with Tremaine Conventions for many years. She has also performed with and assisted many choreographers including Michael Rooney, Brian Friedman, Justin Giles, Yusuf Nasir and Tremaine faculty member, Keri LaGrand. She performed with Jennifer Lopez and Pitbull in their "On The Floor" video, and performed for legends such as 2014 Entertainer of the Year, Dick Van Dyke, Chita Rivera, Mitzi Gaynor, Alec Baldwin and Julie Andrews. Meghan has danced and toured with Justin Giles' contemporary company SoulEscape and Jason Gorman and Nicole Hogg's contemporary company Marrow. In addition, she has taught all around the United States, winning national titles and numerous awards with her choreography. Just this year, Meghan made a name for herself through social media gaining incredible exposure and recognition of her YouTube dance channel through her comedy Vine videos - over 200 thousand followers an.